Why Cupid don't shoot his own heart, with his own arrow so that he can experienced how love hur

t.
While writing this blog entry, various questions were asked to my self. Why people tend to love when heartache follows afterwards. Sigh! This Blog Entry perhaps there's no concise
ness, concreteness or even coherence in idea because I wrote this based on what feel right now. . Unlike in formal writing, I am very considerate in terms of technicalities in every paragraph that I integrate. But now I don't know, I just want to write to release and relieve my sadness right now. I hope this will work as a therapy to me, hopefully it will lessen my emptiness right now.
Love tales is not new to me. I also experienced that kind of story. Some love stories are successful but in
my case, that's the field of my life where in I am totally weak. I don't know why, maybe im hopeless romantic or I m stupid when it comes to love. Huh!! It's very hard to full in love; to love is a great feeling but what if in contrary she didn't feel like what you've felt towards her.
Some of love stories are not successful as other experienced. Look at me now , I m ended up with nothing. All I really want in this life is someone who can love me, an unconditional love that will run a long time or it will last perpetually.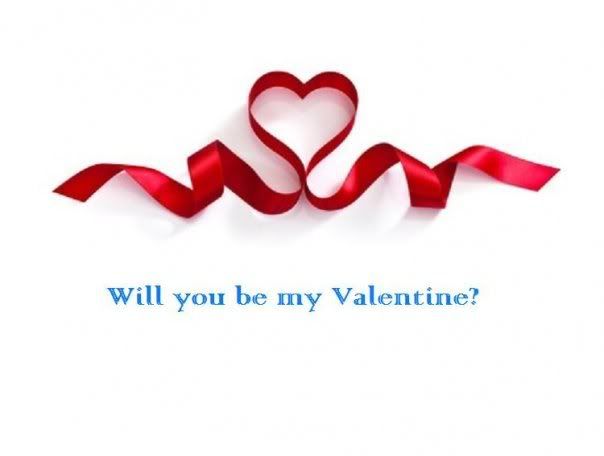 Counting my blessings backward, I realized that I am successful in other field of my life but when I started to reminisced my love story, most of them hurt me the most. But I can deny it to myself that I enjoyed it and there's no regret ion on my part. Sometimes there's a person who gave you a promise that they will there but in the end you will discover that she evaporates. Sigh! Is it the real meaning of love to get hurt in the end?
Despite of everything, I promise to myself I will not stop loving and I need to be strong
When I was 17 years old , that was the first time. The ironic scenario was " when I saw someone cried because Of love hurt , I experienced goosed bumps and I told to my self that I will not cry because of love, I will not allow it" But when I first met this girl named ZAIRA JANE VENTURA , she gave me the meaning of love, that was great feeling
yet a stupidity in a way. She inspired in my daily task that I need to comply. We met and unconsciously we fall in love to each other. huhuhu!! How does it happen? Well GOD really gave the capability to experience these unexplainable feelings. Every time we talked, that was beyond description scenario, and all I want is to be with her perpetually. Buts those happy moments didn't last long. We separated by many reasons (destiny) that even until now I am still searching the realness answer. I knew I did my part to prove that destiny is just a variable and we are the one who control it and can manipulate our life. But then she was the one who surrendered me in the middle of the battle. And I ended up crying alone.
That's me, I m very emotional person but I cried during time when I am alone so that it's not embarrassing ……. It's hard to move on……..
Until when I was nineteen, I met this girl named Elizabeth Alipio in University of Rizal System Binangonan Campus. We started as a friend, a very close friend, no more, no less. Every time I suffered from asthma, she is the one who comfort me. I can't figure out, how does it happen? Na in love ako!!!!
I hide my feelings to her starting first year college until third year, which was 3 years. Until lately I sent here a sms asking if I can court her. She answered "YES" , she told me to wait her for the answer and she said to me not to worry because she is not committed or even someone courting her. Every time I saw her, I am happy, an unexplainable happiness. She really inspired me, she is the reason why im able to write a short story for the official art folio of URS binangonan entitled roller coaster ( actually the story was based to the both of us) So corny and you admit it!!! It's a kinda Romantic deeds hahah. Right?
Until her 19th birthday about to come, huh, I prepared a gift, a meaningful gift
; I made also a
video clip
about how much I love her. But unfortunately when she watch it, I saw in her face that she didn't like it but still I am optimistic and I believe Its just a challenge
Moreover, when I got at her bday celebration. I had a time to talked to her mother ( I am good in communication) some said that I had this sense of togetherness. Her mother started the conversation, that time her mother is not yet aware that im courting her daughter. Her mother told me that Beth had already a boyfriend; in short she was already committed. When I heard those thingy from her mother I am about to cry. That was the most painful words I heard ever since. I cant manage the situation and I decided to go rather than pretending I am ok. I said to Beth that I need to go coz that was simbang gabi and I need to complete those nine simbang gabi. Right away I ride a public transformation unit even if the party was not yet formally started. I proceed to the church and cried, "my GOD! You let it happened to me. Supposedly this date , im going to ask Beth if what is the status of my courtship
Napansin ko narin sa kanya na lapitin sya ng mga lalki, friendly, or I think sweet lang talaga sya. But I noticed her na malmbing sa isang lalaki, I confronted her at sabi nya kaibigan lang daw niya yun.naniniwala naman ako kasi nga mahal ko at wala akong nakikitang mali sa kanya kahit madami ang nagsasabi sakin various rumors about her. Pero do parin ako naniniwala, kahit nakatanggap na ako ng spam messages sa mga friend nya na sabi " sagutin mo na yung nanligaw sayu" obviously its not me.pero di pa rin ako nasisiraan ng loob.
Pero napagtanto ko, LOVE IS NOT A COMPETITION, I DON'T NEED TO COMPETE WITH SOME ONE BECAUSE IF SHE LOVE ME, SHE LOVE ME RIGHT AWAY. AND SHE DOESN'T NEED TO MEASURE MU UNCONDITIONAL LOVE TO HER.
Pinagsabihan narin ako ng mga kaibigan ko. I need to step back for me to see the entire picture.
Why Cupid don't shoot his own heart, with his own arrow so that he can experienced how love hurt.
MORE STORIES ON HOW I MOVE ON MY DILEMMA

E-mail me,JUST CLICK here!!
Facebook me!
CLICK HERE!!! TO PUT YOUR COMMENTS,VIDEO AND PICTURES!!